Tag: lulzsec
Ryan Cleary, a teenager charged with attacking websites as part of the international hacking group Lulz Security (LulzSec), is seen leaving a London court last month. A court has heard the case of Cleary and another teenager accused of being key players in LulzSec. The brief procedural hearing was the first time the cases of [...]
Category: Submissions
Please see https://www.infosecisland.com/blogview/14650-LulzSec-Jester-and-Counter-Intelligence-on-the-Internet.html
Category: Submissions
AntiSec , Lulzsec and Anonymous Hackers once again leak a huge data of 10GB at https://vv7pabmmyr2vnflf.tor2web.org/ , hacked from 70 law enforcement agencies. The leak contain hundreds of compromising email spools, personal information about officers, police training videos, and the contents of insecure anonymous tip systems. Also Over 300 mail accounts from 56 law enforcement domains. Missouri [...]
Category: Submissions
The US Department of Homeland Security (DHS) has warned organisations to expect more Anonymous and LulzSec attacks in the future, claiming that the groups may elevate their operations with more advanced capabilities. In another sign of the growing seriousness with which governments are taking the hacktivist groups, the department's National Cyber Security and Communications Integration [...]
Category: Submissions
Rupert Murdoch' News International is warning readers that their personal details may have been stolen during a recent cyber attack. The paper says addresses, birthdates and phone numbers of people who participated in online competitions may have been compromised during the July 19 attack on The Sun. No financial or password information was obtained.
Category: Submissions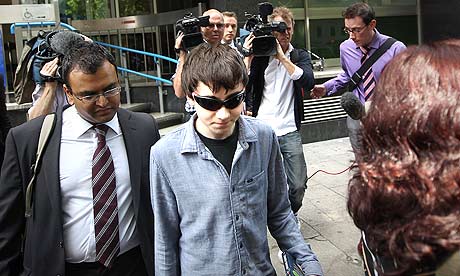 Jake Davis, an 18-year-old from the Shetland Islands, was released on bail on Monday after being charged with five offences relating to computer attacks and break-ins by the LulzSec and Anonymous hackinggroups earlier this year.
Category: Submissions